Our house patron saints are a particular group of holy people who lived extraordinary lives.They are women and men who have lived their lives in such a way as to be rewarded with the Kingdom of God. They lived exemplary lives, providing use with examples to follow. They are our role models.
Our House Patrons are: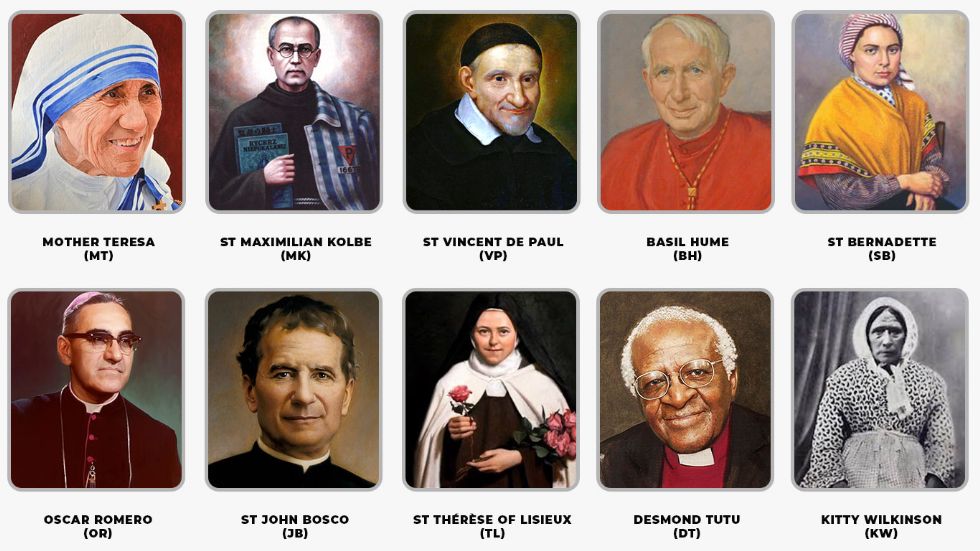 As Christians we too are called to be role models for others in the way that we live our lives today.
"All people will know that you are my followers if you love each other"

( John 13:)