As a Catholic, Christian school, our difference lies in the fact that we are a worshipping community. In devising liturgical experiences for the pupils, we remember that liturgy is primarily for those who desire to celebrate, and is essentially a free activity. However, it is also realised that younger pupils do also need direction and encouragement.
Each Year group will experience an Advent Service at the end of the Autumn Term, a Lenten/Easter Service at the end of the Spring Term, and an End of Year Service, at the end of the Summer Term, as well as Holy Day Masses. A Christmas Carol Service is celebrated with pupils and their parents. Years 11 and 13 celebrate Leavers' Services in the Summer Term and voluntary Masses is celebrated in the Chapel every Wednesday.
The experience of prayer is, therefore, an integral part of Religious Education and school life at SJP.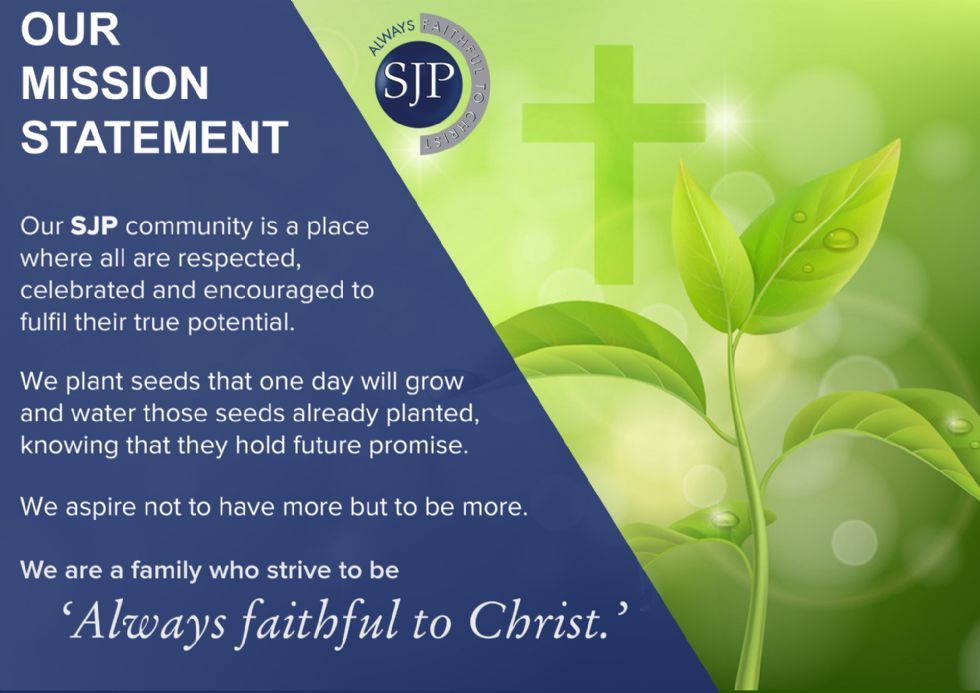 There are opportunities for Staff Prayer and Reflection on Inset days. It is hoped to offer the sacrament of Reconciliation to all during Advent and Lent. Form tutors pray with their forms every day during Academic Review using liturgical materials devised by the College Chaplain. The College Chapel is available for use by all during the day.
It is our part of our College mission that all staff in the school are actively involved in preparing for masses and assemblies, and the RE department supports staff in this.