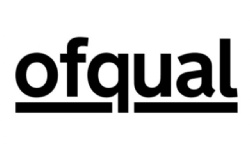 Dear Parents and Carers
We have today received guidance from OFQUAL (the Government Regulatory Body responsible for national qualifications) regarding how GCSE and A Level grades are to be determined this summer.
The essence of the guidance is this:
For this summer's awards, schools and colleges are being asked to provide centre assessment grades for their students. These should be fair, objective and carefully considered judgements of the grades schools and colleges believe their students would have been most likely to achieve if they had sat their exams, and should take into account the full range of available evidence.
I am consoled that the process appears to be a sensible one and a fair one for students and it is clear that they will heavily take into account how schools have performed over time to assess the accuracy of every school's forecast grades. This should stand SJP in good stead.
They are also indicating that the results may be published earlier than normal and that there will be opportunities for pupils this year to take re-sit exams in the Autumn Term if it were necessary.
They have included a letter to students which I have attached for you to share with your child. Once the official Easter holiday has passed, staff will be working on gathering the evidence to provide accurate forecast Grades. I must point out to you that the process is a confidential one and no discussions or passing on of information between teachers and parents can take place from this point on. I know you will trust us to ensure our pupils ultimately receive the grades they fully deserve.
Have a good Easter everyone and do not worry!
Simon Rylance