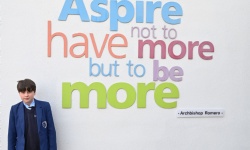 For some time, Oliver in his spare time had been training evenings and weekends along with one of his closest friends to run the St Delemare forest 5k. This weekend Oliver completed his first ever 5k raising an impressive £170 for Cancer Research!
This isn't the first time Oliver has raised money for charity, he was part of a coffee morning event, assisting guests, serving drinks, and preparing for the event which went on to raise close to £600.
Oliver's family said, "As a family, we are extremely proud of his dedication and commitment to helping overs in his community, and we are pretty sure he won't stop there!"
Keep up the great work, we look forward to hearing what you do next!