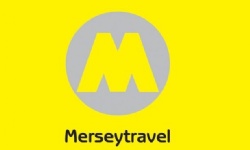 As of Monday 23rd November Merseyrail stations will not be giving out free face masks.
Please communicate with children and their parents the importance of wearing face coverings whilst using public transport. This can be a scarf or other covering that covers the nose and mouth and catches any droplets.
Face coverings are exempt to those children with medical conditions that would stop them wearing one, they can download an exemption card from the Merseyrail website https://www.merseyrail.org/media/1418676/face-covering-exemption-card.pdf
Our staff will engage and encourage children to wear face coverings and will not enforce this or stop them from travelling, however the British Transport Police are widely patrolling the Merseyrail network and issuing fines up to £6,400
If a child encounters a problem at the station in relation to wearing a mask, please ask them to speak to a member of staff in the first instance who will assist them.
We realise the difficulty of ensuring that the students wear face coverings but hope that you can appreciate that we must consider all of our customers. The wearing of face coverings remains mandatory unless exempt on our stations and trains.