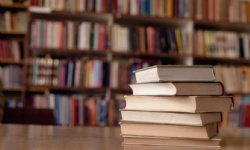 JANUARY IS SCHOOL LIBRARY AMNESTY MONTH
UNTIL FRIDAY 31 JANUARY 2020
Now is your chance to wipe the slate clean and return all overdue books you have to the library.
RETURN ALL OVERDUE BOOKS NO QUESTIONS ASKED
You will also receive a ticket for each book returned for a chance to win an amazing prize!
The winner will be announced on
Monday 3 February 2020.
Books borrowed and returned on the same day will not qualify.
Books that are still overdue after Friday 31 January 2020 will result in further sanctions.
Mrs Brazier
School Library