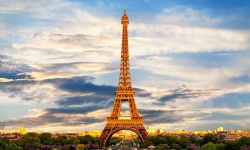 Dear Parent/Carer
Paris 2022
Thank you for your prompt payments towards this trip. I am pleased to say that all plans are still able to go ahead as we had hoped.
There are a few arrangements that need to be made prior to the trip in order to ensure that it runs smoothly.
Fully vaccinated pupils (two doses at least 7 days before departure) will not be required to take any further tests. They will be eligible for the pass-sanitaire. To qualify for this, pupils will need to show their UK COVID19 pass either digitally (from a smartphone) or a printed copy.
All unvaccinated passengers (any pupils that have had one vaccination or none) must take either an antigen 48 hours or PCR test 72 hours before arrival in France. We are estimated to arrive in France between 1-2pm on Friday 8th April therefore an antigen test should be taken directly after college on Wednesday 6th April or a PCR directly after college on Tuesday 5th April.
This test must be a private test from a testing company, it cannot be an NHS testing kit such as the ones we have been using to attend school. This will need to be booked in advance and you will be emailed the result of the test which can then be used as evidence that your child does not have COVID19 and would need to be printed to take with us.
Pupils who have had only one dose or have not been vaccinated will also be required to take a daily test in order to stay in the centre and to visit the attractions. This will be organised and administered by the centre that we are staying at. The cost of this will be approximately 25 euros per day that we visit attractions, so around 75 euros per child.
If your child has recovered from COVID19 since the 8th January 2022 but before 26th March 2022 they may also qualify for the pass sanitaire and may not be required to take the daily tests. Please let me know as soon as possible if this will apply to your child.
All pupils must also complete a sworn statement which I have attached here. If you are not able to print there will be printed copies available on the information evening.
Please could I also take this opportunity to ask you to ensure that all passports are ready and that they have at least 6 months validity from 12th April. Could you also check your child's GHIC or EHIC card. If they do not currently have one please visit this link https://services.nhsbsa.nhs.uk/cra/start?sessionExpired=true . The cards are free of charge and arrive quickly.
I would also like to invite you to an information evening on Monday 14th March at 5.30pm in College Hall to go through the finalised arrangements and to answer any questions that you may have. I look forward to seeing you then, however, if in the meantime you have any questions at all please do not hesitate to contact me at college.
Yours sincerely
Mrs D Sadler
Modern Foreign Languages