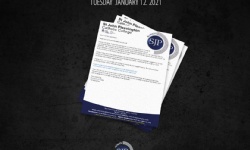 12 January 2021
Dear Parents and Carers
I hope that you and your families are all keeping safe and well during this time. I write to provide you with an update on a number of pertinent updates.
Google Classroom
It has been a pleasure to be able to join some live lessons this week on Google Classroom. The engagement of many of our pupils has been fantastic and I look forward to this increasing over the next few days as we continue to increase our synchronous and asynchronous teaching.
I record a short daily message for all pupils in Google Classroom and I will shortly post these on our social media accounts. I look forward to hosting a remote hot chocolate Friday very soon!
Following feedback from parents and pupils, we have now asked staff to schedule their lessons at the time that students would be due to have them rather than all being scheduled at 9am in the morning.
We will continue to contact parents daily when pupils are not attending lessons. Where there are any concerns please ensure that you child's HOL and Learning Coach are aware so that support can be provided.
Google Classroom Support - Parents and families
We understand that remote learning can be challenging and we want to offer our support to you and your children. If your child is struggling to log on, access live lessons or work set, submit work or contact their teachers to ask for help, you can access a Student Support Slot on Thursday 14th January between 16.30 and 17.30. Please join the Zoom meeting with your child so that we can talk you through the issue and hopefully resolve it. Please note that we ask you to 'wait' in the waiting room as we will deal with each case individually. Please join the session in your child's name, so that we can follow up any issues we aren't able to solve before 17.30.
https://us02web.zoom.us/j/86594889356?pwd=b0xERndVMTBSZXoxYzNMNU1NQnA4dz09
Please remember that you can email itsupport@stjohnplessington.com if you need the password to be reset or have any technical issues. Please contact your child's Head of Learning for support in the meantime, if you have any questions.
Attendance
Parents should continue to call the absence line should a pupil be ill and unable to participate in online learning.
If your child tests positive for Coronavirus, please inform school.
Due to the changes in registration, all registers will be taken on ClassCharts. Absence will not add negative points to a pupil but when parents are signed up, it will alert you to your child's non attendance to lessons. This will be followed up by the school pastoral teams via phone, text or Parentmail.

Testing
We have now set up our onsite testing centre. This is running smoothly and we are currently testing all staff onsite and will begin to test pupils who are attending school over the next couple of days.
We would like to remind parents to complete the consent form sent through Parentmail on Friday 8th January 2021. This should be completed even if your child is not attending school currently so that we are able to test them when they return to SJP. Pupils will administer their own swabs and will be guided by staff as required. Results will be sent to parents' email addresses where a child is under the age of 16. All pupils over the age of 16 can consent themselves and should use their parents' devices to complete the form on Parentmail. Testing to identify positive asymptomatic pupils and staff will help to ensure that our college is safer for the whole community. This is an important development which will avoid the need for pupils and staff to self isolate as close contacts which proved to be so disruptive to many children and their families last term. I would urge you to complete the form and return it by Wednesday 13th January 2021.
Digital Devices
We continue to work hard to monitor and distribute digital devices to support our pupils who do not have access to live lessons. Miss O'Connor has now contacted and advised parents who need to collect these devices this week. We have been very humbled and are extremely grateful to have received some very generous donations from both parents, staff and some local businesses and residents. In order to try and support more families, we have set up a go fund me page where we would be grateful for any donations no matter how small, to support our drive to remove digital barriers to learning for all our pupils. Your donation can change a young person's life.
The link is available at: gf.me/u/zfzv88
Contacting the College
During this current lockdown, we have a small number of staff in College who are available to answer the phones. In order to improve lines of communication, I would encourage you to use the new email addresses sent out by Mr McLoughlin yesterday to contact key school staff directly. Please note that while we endeavour to respond within 48 hours, this may not always be possible.
Examinations
I have written to our year 11 and 13 pupils this week to update them following the Department for Education's announcement that GCSE and A Level examinations will not go ahead as planned this summer. The Secretary of State stated that they will be putting their trust in teachers rather than algorithms this year and we await further guidance on the process for arriving at a centre assessed grade for each young person. As I am sure you can appreciate, this is a cause of worry and anxiety for young people in Year 11 and Year 13 and we keep them in our prayers.
I would like to thank you for all of your support and encouraging comments on social media and emails. These have been very heartening during what is a difficult time for us all.
Please ensure that you stay safe, keep well and follow all of the guidance and I look forward to seeing some of you in virtual lessons over the next few weeks.
Ms Maria Sharratt
Headteacher