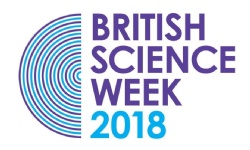 Last week was British Science Week and it was celebrated in style at SJP. Pupils got the opportunity to learn about different scientists and their discoveries.
Throughout the week we learnt about Stephen Hawking, John Dalton, Isaac Newton, Alexander Fleming and Marie Curie. The week was marred by the death of one of our favourite scientists - Professor Stephen Hawking - so we tool the opportunity to look at this great man and his work. The maths department also arranged Pi Day.
Thursday was a great day to be in the Science department with Demo Day taking place in all lessons. Miss Hulley played with fire with the Methane Bubbles demonstration, Mrs Garland made Elephants Toothpaste and Miss Moore set off Cannon Fire! There was something for everyone and experiences that will not be forgotten.
We also had our normal STEM Clubs running - Kitchen Science Wednesday lunchtime, Building Bridges Tuesday and Wednesday after school, Young Vets Club Thursday and Investigation club on Wednesday. During these, all the pupils had the opportunity to explore the activities of British Science Week.
On Tuesday we also had a trip to Chester Zoo for the Young Vets club. The pupils thoroughly enjoyed the day!
We have the Landrover 4x4 Challenge launching after Easter, Science will be working with DT and a local company G & P, as well as Jaguar Landrover to compete in the this national competition. See Mr Shillinglaw or Miss Trayner for details. Many thanks to G & P for their sponsorship of this project. Watch this space for updates on the progress of our budding engineers!