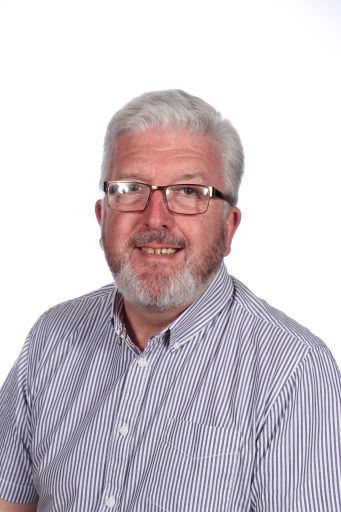 Our College Chaplain is Rev Gerard Boyle. Gerard is a Permanent Deacon in the Diocese of Shrewsbury. The Chaplain's office can be found by the first-floor entrance to the Basil Hume Sixth Form Centre.
One of the College Chaplain's key duties is to provide pastoral care. All of us need some kind of non-judgmental, understanding support: someone to listen actively and offer comfort, someone to provide assurance and encouragement that help is available. This role can involve counselling students suffering from emotional trauma, offering advice to pupils facing difficult decisions and supporting students who have suffered a loss or bereavement. The Chaplain also supports students who are placed in the Assisi Centre for a variety of reasons.
The role of the College Chaplain is wide and varied and can involve meeting students on an individual basis, organising liturgies and prayers, and participating in activities which relate to the well-being and development of the school community. This role enables the development of relationships of trust with students, staff and parents. The Chaplain responds to the spiritual and religious needs of the students and the whole school community while respecting the religious and personal convictions of all.
For members of staff, for whom teaching in a faith school is a new experience, the Chaplain can provide support and resources to enable staff to not only support the ethos of the college community but to also help then to lead students in prayer and acts of worship.
The Chaplain gives important direction to the spiritual life of the College, as well as supporting the work of the Pastoral Year Teams.
The College has a Chapel and a Peace Garden which are both used for Acts of Worship. The Peace Garden is also used an outdoor classroom space which staff can use to enrich the teaching experience. We actively encourage staff to use the wonderful facilities that our Chapel and Peace Garden provide. During Lunchtime, the Peace Garden also allows both staff and students a place of quietness in which they can sit away from the hustle and bustle of college life. The Garden is also available for use by our local parish communities.
Working with Heads of Learning and the Head of Religious Education the Chaplain offers and supports "Year Group Experiences" which can range for example from a three day residential experience at the Conway Centre for our Year Seven Students that focuses on building community, the importance of friendships and faith and life values, to one day experiences which take place "In House" that are tailored to the needs of each individual year group.
The College's sponsored charity is the Wirral Foodbank and fundraising activities are organised throughout the year by both students and staff members. We also support the work of CAFOD,
MacMillan Cancer Care and the Shoebox Appeal. We also have extensive links with our local parishes and clergy and work with them in supporting the poor and needy in our local community.
Students and staff are also offered the opportunity to take part in visits and pilgrimages for example to Lourdes with our Diocesan Pilgrimage or visiting Autzwich and Birkenau Concentration Camps in Poland.
The Chaplain provides resources to support the Liturgical life of the college, in particular, our "Weekly Theme" which is used as part of our daily act of worship which takes place during Academic Review. This gives an opportunity for students and staff to join together in a time of prayer and reflection. Students are actively encouraged to lead and participate in these times of worship. There are also opportunities for staff to pray together at Staff Briefing and meetings, as well as Staff Prayer which takes place in the College Chapel on a weekly basis.
Further examples of formal prayers and resources can be found in the Chaplaincy section of our college website
To conclude, it is our hope that the Chaplain provides an open door where students and members of their families, as well as other members of the school community, can receive support in a safe and confidential manner.